Opening Hours
MAIN LIBRARY:
Tuesday 10am to 6pm

Wednesday 10am to 6pm
Thursday 10am to 7pm
Friday 10am to 7pm

Saturday 12 noon to 4pm

Sunday 12 noon to 4pm
DEDICATED CHILDREN'S AREA:
Tuesday 10am to 6 pm

Wednesday 10am to 6pm
Friday 10am to 5pm
Saturday: 12 noon to 4pm

Children's books and DVDs are available during all Main Library Hours.
Monday and Bank Holidays : LIBRARY CLOSED
Our Patrons & Supporters
Supporters, Donors and Patrons
We are very grateful to the those many people who have generously supported their local library.
We have too many wonderful supporters to list all of them. In addition to those shown below, we are tremendously grateful to the many individuals and local businesses who give their time and money whom we do not identify here.
KCL would like to thank the following local schools for their generosity and patronage: Christ Church Primary School, Devonshire House Prep School, Fitzjohns Primary School, Hampstead Hill School, New End School, and University College School (Junior School)
Last, but not least, are all the wonderful speakers, musicians, actors and all the other performers who have given so much pleasure to our community.

All gave their time generously and we really appreciate their support which is key to the Library's fundraising.

Major Supporters
---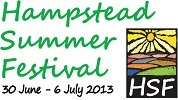 HSF has made the Library a beneficiary Summer Festivals from 2013. From Summer 2016, the other beneficiary is the Hampstead School of Art.
We provides support towards this wonderful community event to help make the Festivals such a sucess evey year.
While sadly cancelled by Covid-19 in 2020, removing a major source of funding for KCL, the HSF was back in 2021 and in 2023 raised £10,500 for the library with 4 events based around the Library!

---
---
University of the 3rd Age in London - U3A in London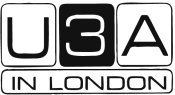 We are delighted to announce that U3A in London, based on the Hampstead Town Hall, have generously awarded grants to a number of local charities and have kindly chosen to include their local library KCL.
We shall use our grant to:

Allow the continued free use of DVDs (previously we charged £1.50 as do all libraries) for the intital one week period. This has resulted in over 100% increase in use of the DVD library at a time when DVD use generally is falling quickly

Support most of our literary events in the library.

Courses at U3A in London are very popular and extremely varied. As with KCL, U3A and the courses are entirely run by volunteers. We have put out brochures on joining U3A together with lists of their events and sessions. The best place to see it all is on their website :http://www.u3alondon.org.uk/

or call on 020 7692 5440 . They can be found at Old Town Hall, 213, Haverstock Hill, London NW3 4QP
---
Osbornes law have been generously supporting community events in the library since 2017.

Thanks to them, KCl is able to take more risks in offering a variety of events, essential when there is so much "competition" from other local bodies to provide cultural events.

Osbornes have a Hampstead Office to widen the access by clients to their expanding practice.
For Private Client Matters ( including Wills, Trusts, Estate Administrations, Lasting Powers of Attorney and Court of Protection) please contact
Samantha Tayler – 020 7482 8444 samantha.tayler@osborneslaw.com &
Suzanna Baker - 020 7681 8683 suzanna.baker@osborneslaw.com

Please see their website:
https://osborneslaw.com/contact-us/hampstead-lawyers/

Honorary Patrons:
David Baddiel
Lord Bragg
Simon Callow
Dame Margaret Drabble
Alan Hollinghurst
Anthony Horowitz
Jeremy Karpel
Sir Andrew Motion
Deborah Moggach
Michael Palin
Dame Janet Suzman